Mixed items
Here are some of the different things with medieval theme that I have made over the years
To the left you have my viking armour that is my armour of choise. To the right is my cruisader armour that I used when figthing with Frostheims cruisader unit.
This helmet is inspired by two originals and personalized with a viking warriors story in cartoonish style around it. First fitzwilliam is teaching me to make armour, then I am casting the bronze in my owen. This is followed by Peregrine teaching me to fight, followed by my first mentionable fighting achievment: burning the monestary at magna carta DW 1999 I think and ending with me doing the dishes at home.
Elisabeth has always liked the 1993 movie the three musketeers so a rapier had to be made, inspired by three historic originals that I liked but with a personal touch.

The first sword I made. Inspired by two originals and the myths around ringswords. bronze cast with silver rings in pommel

Elisabeth and my SCA coat of arms fitted into a sword each, steele and bronze. Enamel and glass paint.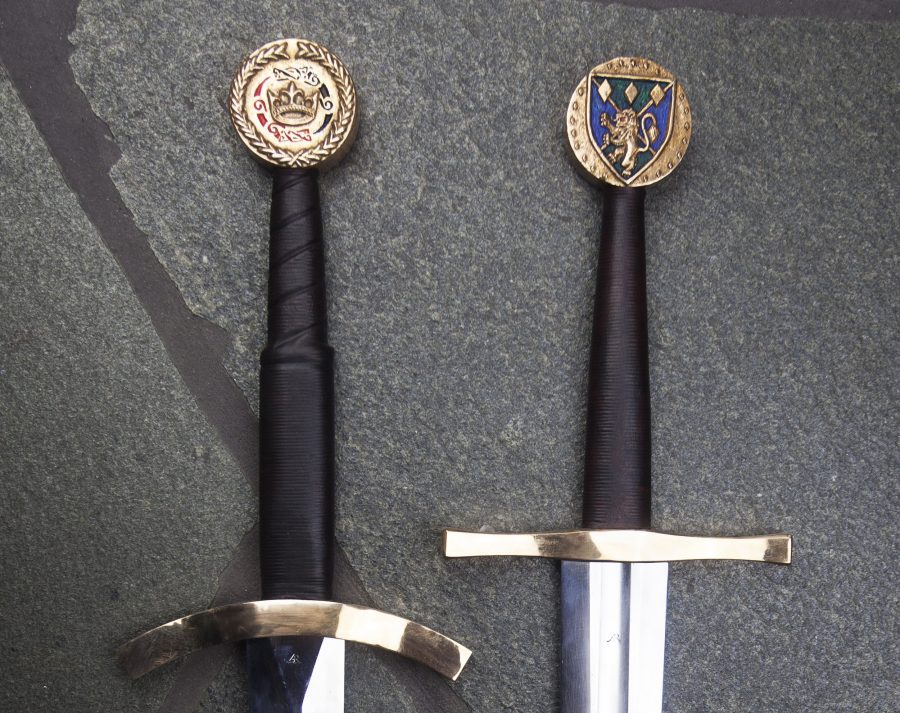 Above sword handles in more details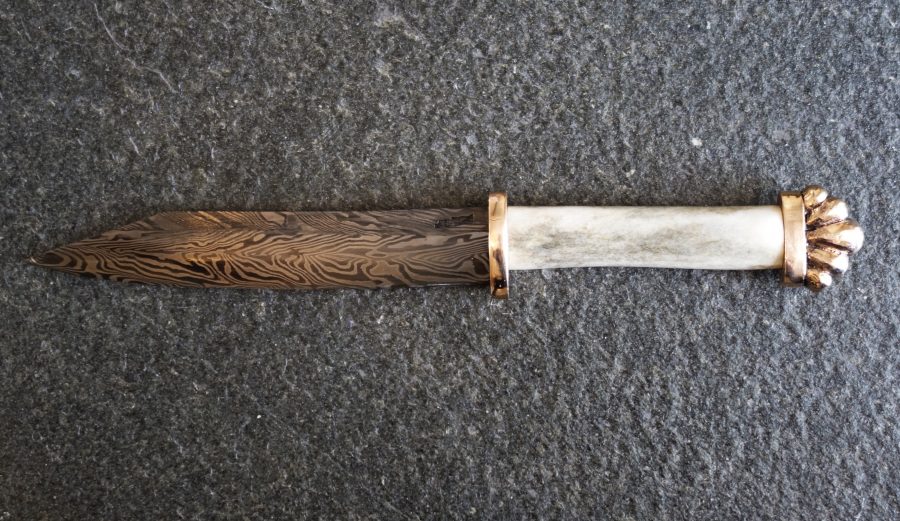 A viking scramasax with herringbone Damascus, bronze castings and reindeer horn handle.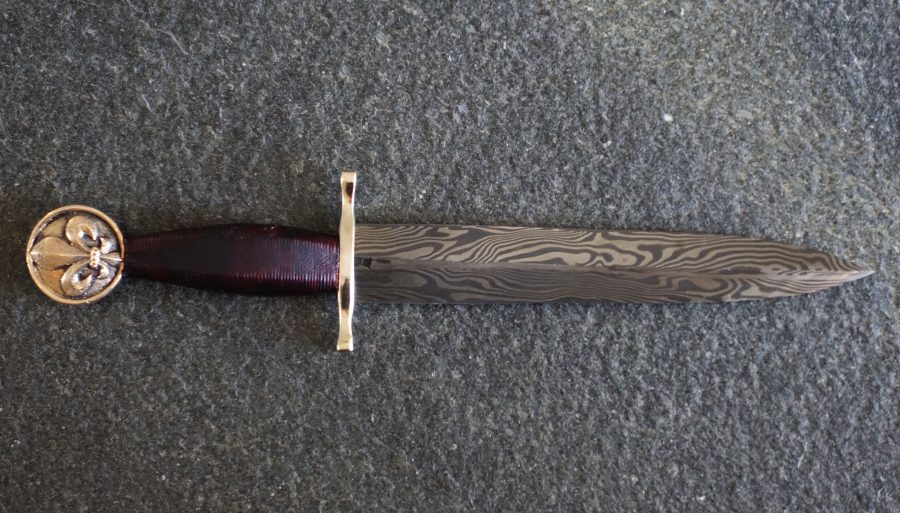 A feather damascus Quillon dagger with bronze cast details and like the swords above, a wooden handle covered in reindeer skin treated with narvsvärta.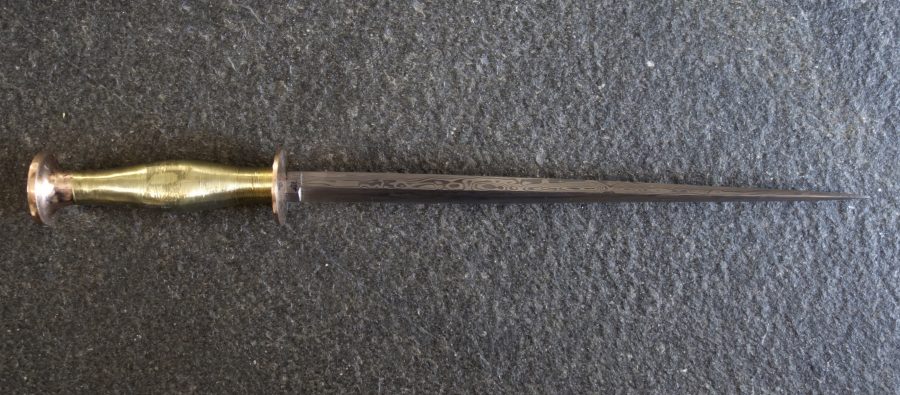 A Rondel damascus Rondel dagger with bronze cast details and brass wire handle

Damascus steel bollock dagger with oak and bronze handle. A gift for a friend with his SCA coat of arms in enameled bronze.

Same as above but with higher layer count and a laurel wreath.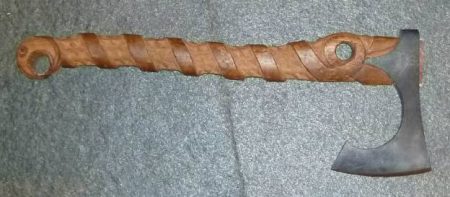 Left: a crow´s beak warhammer Right: a bearded axe with carved handle.
Left: a copy of a weird but fun mace. Right: a big bearded axe with silver details. Yes it is the one that whent in my foot.
Left: Oak chest with bronze details. Right: "historic" surgical chest with modern tools underneath.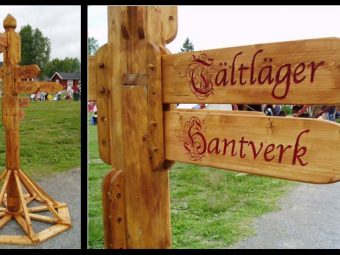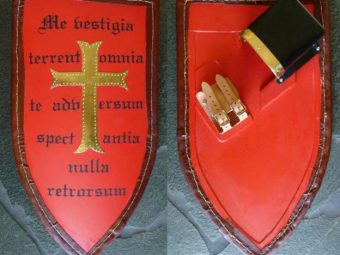 Left: sign for local event, medeltidsdagarna. Right: Ivanhoeish shield with period quote.
Left and center: period tools in oak and elk horn. Right: a bearded axe with silver inlays made for UlfR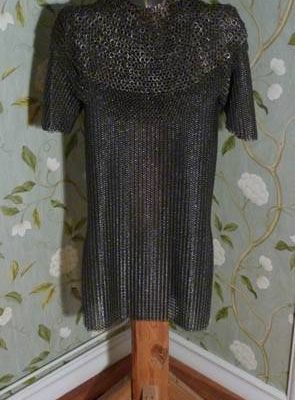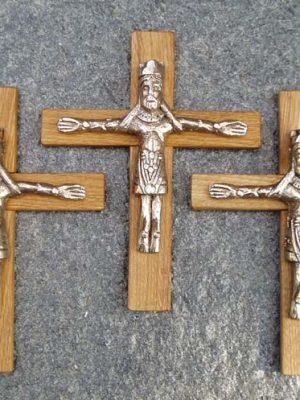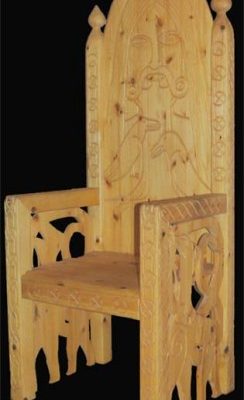 Left: The first chainmail I made. Center: Bronze Jesus, inspired by Danish original. Right A big chair made when I was a small boy.